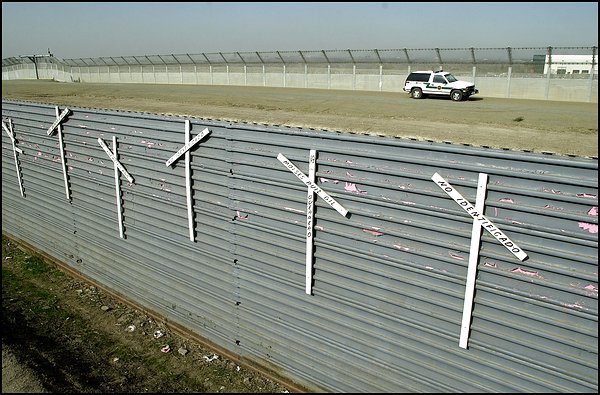 'What are we doing to maintain this (economic) disparity (between the poor and the rest of us)', there's this story this week out of (where else) the United States of America. We are going to spend U.S.$1.2 billion to build a fence between the United States and Mexico. That's almost half the U.S.$3 billion we need to control malaria worldwide for one year, that is,to prevent half of 2.7 million deaths and 2 billion infections ((3/1.2)*2.7 million = 1.08 million) mostly in children under 5 years of age in Africa

In other words we've made the following choice for our U.S.$1.2 Billion:

1. Prevent 750,000 children under 5 from dying
2. Build a fence to help maintain our lofty economic status in the world.

(consider this my uplifting thought for the day)