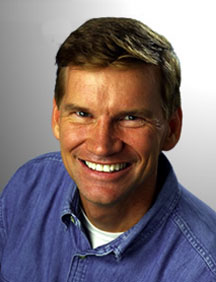 quote of the week: from
gladly suffering fools
: "There are more things in heaven and earth, Horatio, than are dreamt of in your philosophy. There are Transformers, more than meets the eye. Transformers, robots in disguise."
This made me laugh uproariously. Ihope it may do as much for you.
I ran into this dilemma after
revolution conference
this weekend. I went away from the conference thinking "ok, I'm going to pursue kindness and justice". And almost immediately I was really unkind to my mother, which I didn't want to be. This was complicated by the fact that I was being unkind to her because I was furious over her (seemingly to me heartless) stance of injustice towards the people of iraq. I had a rather vitriolic argument which ended with her saying outright "If I have to choose between voting for someone who is going to bomb Iraqi children, or someone who is going to bomb [allow for the bombing of] this neighborhood/my children/grandchildren, I'll vote for bombing Iraqi children." god I felt furious, and I was unkind in my fury. Let me just say that I think this is a totally fabricated choice which doesn't exist in the real world. Moreover, I *want* to choose to suffer violence rather than perpetrate it. Furthemore, I think this is the *real* Christian choice (...ahhhh, like duh! the Cross!). the thing is, I just can't seem to translate this *want to* into anything concrete (or maybe I don't *really* wanna!). dilemma dilemma.
Dwight Friesen spoke over the weekend about how maybe being christian means identifying those places/relationships where we are doing the us vs. them thing, and choosing to *be* the "and" which replaces the "vs." in that equation. That is, he says, maybe christ calls us to lean into the relationships where we most experience the us vs. them thing. The problem I see with this is that I hate the way I behave in those relationships, and that's *why* I lean away from them. Dilemmas and paradoxes--how can I escape these mazes and traps? (ahhhh, duh, you can't, you're human!).
At the risk of carrying on at far too great a length, I also want to say that I am enormously happy for
Ted Haggart
, who can at last begin to experience reality and thus experience god. and I am enormously pissed off at New Life Church in Colorado Springs Colorado, who in their
recent press release
glaringly display the very attitude which at least 50%ishly led to this whole debacle--namely, a massive refusal and inability to see or acknowledge their own toxic codependent traits and attitudes which led them to be attracted to and live with an addict for all this time. What's enormously sad is that if (that is, as/when) they continue to refuse to look at themselves and ask "now what about *us* made us choose to sit under this addicted person and be so deceived?", then they will just hire a new guy who covers his stuff up better. Very very sad. And if you don't believe me, go ask
Jeff Van Vonderen
, who deals with this shit for a living.